LapTopping
LapTopping began as a humble group email in 2003. The Bedroom Philosopher segment on Triple J had finished, I'd moved to Sydney for a girl and was feeling a touch lonely. The subject heading 'Can I please enter your life on a weekly basis?' was my cheeky way of rounding up old pals and newfound fans of The Bedroom Philosopher. From 2003-2008 LapTopping was sent manually through a utilising of the mysterious 'BCC' section before moving to a $90 a pop automated email client in 2008.
In a time before social media, it was my grass-roots vessel to interact with my peeps and make a funny little newsletter along the way. Regular crowd-sourced segments included Inanimate Object Bereavement Notices (see below) and Lyric Police. LapTopping was put on hiatus in 2012 with a shorter, more streamlined missive being sent from 2014-2020.
Said Ezine has now been retooled as JHs Fuzzy Logic. It concerns my side hustle as a writer and performer. You may still subscribe and in the meantime, feel free to wade through gloriously pissy escapades.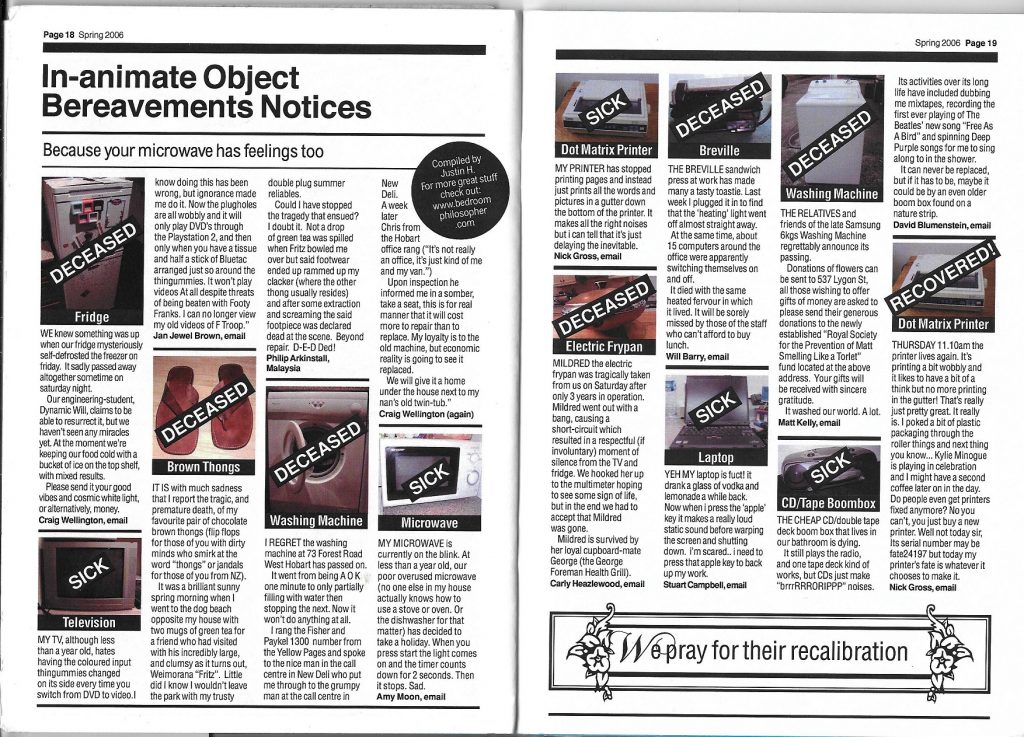 Credit: Nervous System #1 by Anthony Calvert.