LapTopping – 87 – "Guide Cat"
LapTopping – The Bit Long, Official E-zine of The Bedroom Philosopher.
March 22, 2012
Issue 87
**The Bedroom Philosopher's High School Assembly
in Melbourne Comedy Festival. Click on pic for site**
STREET TEAM
Want to hand out flyers or put up posters in exchange for tickets to the show?
Email anthea at nibblesmusic dot com
LT BIRTHDAYS
Happy Birthday William Shatner 81 today!
Happy Birthday Harry Vanda (Vanda & Young) 66 today!
WHAT'S POPULAR? (FB likes)
Dear Mr. Monopoly and Mr. Pringles, you have such epic moustaches – 399, 067
Growing your beard during exams to seek extra wisdom – 182, 692
How Ke$sha says "I like your beard" at the end of "Your Love is My Drug" – 139, 162
When I was a kid I made beards using bubble bath – 113, 190
Dear Mario and Luigi, you have such epic moustaches – 88, 553
Grooming your moustache after a hard day of watching the playground – 78, 984
Playing with your beard after a hard day of being wise – 73, 163
I moustache you a question, but I'm shaving it for later – 54, 682
LYRIC POLICE
From Jessica Knight
Ben Kweller – Walk On Me
"Love ain't supposed to feel this bad
Make you cry, mega ultra sad"
I mean, I can see where he's coming from…
DO YOU KNOW A BAD LYRIC THAT NEEDS POLICING? SEND IT TO:
laptopping at bedroomphilosopher dot com
MADE UP WORDS AND THEIR MEANINGS
Foreploy: Any misrepresentation about yourself for the purpose of getting laid.
DO YOU HAVE A MADE UP WORD AND MEANING?
SEND IT TO: laptopping at bedroomphilosopher dot com
GET A WRIGGLE ON GOOGLET!
Phrases people have typed into Google to land on my website:
"pablicty campains of mentelly ills"
"psychedelic mind dream"
"phil peef sadow"
"girls blowing up inflatable"
"he stole my pavlova"
"ratcat simon day married"
"musician face"
"does jk rowling have schizophrenia"
"charlie pickering in speedos"
"animated duck waddle"
"is jeff tweedy on antidepressants"
"foster the poozle"
TIME IS CHEESE AND MOUSE IS HUNGRY!
The first episode of Old Fi Lo School.
NEWS
• In line with Centrelink requirements, I'll be helping out Croxton High School with their Assembly at Melbourne Comedy Festival. Croxton High is a public school near the bottom of the My Schools table. They're good kids and have taught me a lot about myself, but little about spelling. The assembly will feature dance, music, a Sex Ed demonstration and certificates. There'll be an ensemble cast including Ben Pobjie and school band The Housecats. I'll unveil a new song produced by Spod and written with kids from Croxton. Do help spread the word.
• I did a radio interview with Shaun Micallef and an Irish Tina Turner impersonator. I am not much starstruck in this photo. Here is a link to the interview. Shaun has a new show on the ABC later in the year.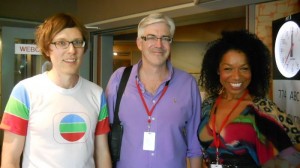 • The Bedroom Philosopher Diaries is still available from my Shop. Affirm Press will release the e-book soon. Here's a review.
• I missed out on a ticket to Radiohead. Scalpers have used the song 2+2=5 as a pricing model.
• I'm playing the Hills Are Alive Festival March 25.
• I have a piece in the current Big Issue.
• Check out Kony 2012's sinister musical comedy roots and see UK comedian Charlie Brooker tear Invisible Children a new one. Charlie's show Black Mirror is the best thing I've seen in years.
A GIGGLE OF GIGS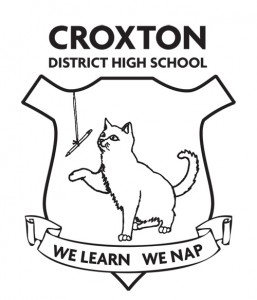 The Bedroom Philosopher's High School Assembly.
10 shows only!
March 29 – April 8 at the Forum Theatre.
Melbourne International Comedy Festival.
STORYTIME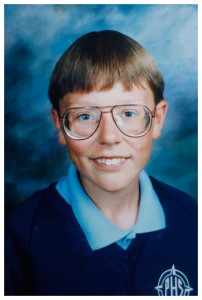 Your mother gives birth to your body,
High school gives birth to your soul.
A reading from my Grade 7 Diaries.
April – May 1993.
April 1:
Gee some A.F. Day tricks were pathetic! Good day though. Dunno who I like at school, Sarah or Bianca. Probably latter. YO MAN.
April 5:
Yep, I love Bianca. A lot. She is gorgeous. Went to Pauls. Mucked around. BYE.
April 6:
School was good. I *heart* B.S. Not going to ask her out. Yet. Table tennis was average. SEE YA.
April 19:
School was not okay. Got hit in head with apple! Gee Mr Verze is funny! Did heaps of work around house. Spent night quiet. SEE YOU.
April 25:
Had Anzac service at school. Really good. Bianca had hair in a bun. Looks spac! She should change it. Went to N and P's. BYE.
May 3:
Bianca likes me I think but I'm pretty sure. School was cool. Went to the library. Had tea. And then just read. SEE YA.
May 4:
Billy said she said she wanted to go with me! WOW. Came home and mucked around. Went to school social. Pretty cool. BYE. I *heart* Bianca.
May 5:
Billy was away today with the flu! I missed him! The Bianca thing is forming. I'm sure she likes me. Went to T.T. We won 11-0 LIFES COOL!
May 6:
I saw Bianca down town. The chances are low of that happening! Someone up above likes me! Went down town. Had tea. SAYONARA (picture of Chinese man).
May 10:
Bianca knows I like her. That's something. Raining today. Didn't do much. Had nice fish for tea. SUMPAI JUMPAH!
May 13:
I've given up on Bianca. She likes Billy. So he can have her. I've decided she's too dull. Had swimming training. That was hard. I must win cross country. BYE MAN.
May 14:
Bianca is only shy. I still like her. Billy is a good mate. Came home. Went over to Nick's to sleep. Played IBM. Watched TV. See ya.
THE END
LAYTOPING IS MISPELLED, AND FREE! WHAT A GREAT GIFT IDEA, AND IT'LL CUT YOUR ENERGY BILLS IN HALF! SEND IT TO A FRIEND!
****************************************************************************
NOTICE AND DISCLAIMER
We write it, you read it. If you don't like it, we apologise in advance. Legally, we are covered. Do not bother us. We are a large affiliation with many connections. This is a drop in our ocean. A morsel for our eagle eyed legal beagles. If you receive this and don't care for it, delete it. You unsubscribe and we move on. We do not have time to labour the point. It is a buyers market. We offer, you accept or reject. There is no middle ground. No correspondence is entered into. The wheel turns. The hamster grins. Electricity flows through our veins. It makes our teeth glow. We are very organised. All care no responsibility. We are the airline and if your banjo gets squashed we are not paying for another one. We just want to make sure you are in the clear. Let there be no misunderstandings. Our computers are powerful. Our business is important. You need us. We help you. All the best for you and your day.
****************************************************************************