LapTopping – 86 – "Proper Gander"
———————————————————————————
———————————————————————————
The Bit Long, Official E-zine of The Bedroom Philosopher
———————————————————————————
———————————————————————————
ISSUE 86
Sunday February 12, 2012
**The Bedroom Philosopher Diaries now available from The BP Store**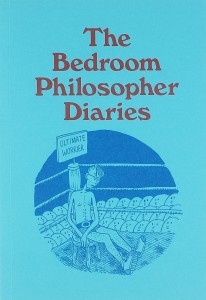 ———————————————————————–
LT BIRTHDAYS
Happy Birthday Sigrid Thornton 53 today!
Happy Birthday Christina Ricci 32 today!
Happy Birthday Per Gessle (Roxette) 53 today!
———————————————————————–
WHAT'S POPULAR? (FB likes)
Nerf – 659, 350
Waterslides – 124, 684
Trampolines – 34, 045
Backyard Cricket – 33, 754
Croquet – 11, 048
Kites – 7, 252
Tennis Balls – 6, 823
Super Soaker – 2, 413
Frisbees – 2, 036
Totem Tennis – 598
Grip Ball – 154
———————————————————————–
LYRIC POLICE
From James Lee.
When I was Young by Eric Burdon & The Animals.
I smoked my first cigarette at ten /
And for girls I had a bad Yen
That right there is one of the clumsiest rhyming couplets in the history of popular
music.
DO YOU KNOW A BAD LYRIC THAT NEEDS POLICING? SEND IT TO:
laptopping at bedroomphilosopher dot com
———————————————————————–
MADE UP WORDS AND THEIR MEANINGS
From Geoff Lemon, Melbourne.
Rectify – to testify using the anus.
DO YOU HAVE A MADE UP WORD AND MEANING?
SEND IT TO: laptopping at bedroomphilosopher dot com
———————————————————————–
GET A WRIGGLE ON GOOGLET!
Phrases people have typed into Google to land on my website:
"funny bedsocks for men"
"older man in badroom"
"why it is taboo for guys to wear short shorts"
"sexy coarseness"
"shane warned deep fried hand"
"how to tell your partner you want to break up"
"anekdote about mess"
"the relationship between daryl braithwaite and fans and fans"
"who makes lenny kravitz greek fisherman hat"
"song that mentions selling flannels"
"when did simon day get married ratcat"
"sarah silverman mental health"
"things a male virgin should know"
"will shorter leg mens shorts come back"
———————————————————————–
TIME IS CHEESE AND MOUSE IS HUNGRY!
Why not read the first chapter of Melbourne writer Anna Krien's first book Into The Woods. It's about the conflict between activists and loggers in Tasmania. She writes beautifully.
Which Awkward Cat Sleeping Position are you? I'm a bit 5.
———————————————————————–
NEWS
• I done a book. The Bedroom Philosopher Diaries. It's a collection of tragi-comic tour reports and self-analysis from the past five years. It includes remixes of several Storytimes with tour photos and cartoons by Leigh Rigozzi, as well as the previously unpublished Songs From The 86 Tram tour diary. All printed in peacock blue on a vintage Risograph by A Small Press in Melbourne. It's available in selected shops and via The BP Shop. Read a review by Three Thousand. I'm launching it Feb 17 at Trades Hall in Melbourne, here's the Facebook Invite.
• I released a version of Northcote made up of YouTube comments. You can buy the single from iTunes and see the video on my YouTube Channel.
• Australia Day saw the staging of the inaugural Hippest 100. I counted down the Hippest 100 bands you've never heard of on Twitter. Congratulations to Men Who Stare At Gotye who took out the top spot. See the full list.
• Twitter, yappier more proactive. Amicable. Not tweeting too much. Regular clever observations (3 times a day). Links promoting your associate employee contemporaries. Apostrophes. Spelling well (no abbreviations or grammar errors). A potent, witty commentator. Twitter, yappier, more productive. An artist in a cafe on antidepressants.
• I toured with The Dresden Dolls in January. It was some kind of utopian dream. The Sydney show was streamed live to a cyber audience of many. There's some cool photos HERE.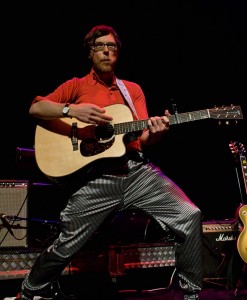 • My 70's tie collection is being dismantled, after several raids by the fashion police I'm trying to hone it down to the best fifty – still fifty too many. Some say their appearance on Collectors led to it being axed. If anyone would like to buy a bulk lot of aggressively daring men's accessories enquire without.
• I'll be staging The Bedroom Philosopher's High School Assembly in the Melbourne Comedy Festival. It's playing at the Forum for ten shows. More info to come.
* There's new eggplant 'Ultimate Worrier' tshirts in The BP Store.
———————————————————————–
A GIGGLE OF GIGS
The Bedroom Philosopher Diaries Book Launch & Knees Up
Friday Feb 17, Trades Hall, Carlton.
Featuring:
JH in conversation with himself
Readings by Dave Graney & Damian Cowell (DC3)
Indie male burlesque with Tom Doig
New songs from The Bedroom Philosopher
PBS's Emma Peel & California Soulman DJing until late.
DJ's Andy Hazel & Anths
Dapper MC Michael Nolan
Pathos!
Hurry, intimate soiree will potentially exhaust its allocation of tickets!
The Hills Are Alive Festival
March 25, South Gippsland.
With The Awkwardstra. Playing in the afternoon.
The Bedroom Philosopher's High School Assembly.
Mar 29 – April 8, The Forum, Melbourne.
———————————————————————–
STORYTIME
Songs From The 86 Tram Tour Diary (excerpt).
Saturday August 14. Hobart. Brisbane Hotel. All Ages.
Gig Vibe: 4.5 Venue treatment: 6 Band morale: Good.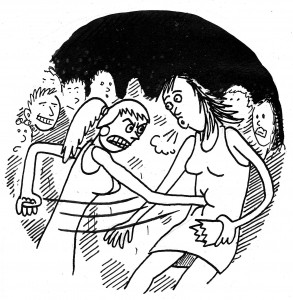 In an attempt to make the tour as comfortable as possible, we'd hired a fourteen-seater bus. Gordo's jaunty nature made him the perfect bus driver. I hitched my legs up in the backseat and gazed at the city parks, listening to the sunny chatter of my entourage. It felt like a school camp for adulthood. This time it was on my terms. I was surrounded by the people of my choosing, united in a love of the craft and commitment to a shared goal. I meditated on the point, reminding myself that this was happening, it was my life, I had created it, it was good and I was actually happy. I then asked them to turn the music down.
The Brisbane Hotel is like the Tote in Melbourne. It's an authentic rock and roll pub, built from the timber of smashed guitars and held together by the blood and sweat of Tex Perkins. Turning your venue into a rock and roll pub is a sound financial decision as it means you don't have to maintain it, nor lift a finger towards making it remotely comfortable. The Brisbane band room looked like an abandoned high school basement where the groundskeeper teaches boxing to special needs kids. A cold, concrete floor with autopsied furniture and a bar freshly polished with a nail gun.
We'd brought along our own sound operator, Jeremy. Most gigs, we'd wait at least forty-five minutes for the support band to arrive, followed by the venue manager, a man who spends his life being 'on his way' and 'getting back to you.' The venue is his crib and no one may touch the toys until he shows you how to set the dials to Muddy.
I check out the toilet. I consider myself a connoisseur of toilets. Nothing makes me happier than a clean, lemony, well tiled men's urinal. Knowing I'll spend important time there, a restroom with a breezy, fresh feel can make my day. There's a certain brand of urinal cakes, that in combination with an open, spring-time window, takes me back to a good childhood place of hanging out at the Wynyard Bowls Club with Nan & Pop. Smell is a wormhole for memories. That said, the Brisbane toilet was tangy and dank. Above the urinal was written "Stink Nun masturbated here!"
I'm flightier than a set of stairs. The venue managed to not receive the thirty A2 posters that cost $15 to post. 'Oh mate, we must have smoked them rolling those big A2 doobs!' With ten minutes of sound check left, I lurched on stage with the fold back howling and Pinky Beecroft scowling. As management talked about confusion over all-ages playing times I stormed off to look for lunch. I chomped fish and chips while reading a comedy special in FHM. It was all overseas comedians except for a special on Tripod and Axis of Awesome.
Every day, in every way, I'm getting bitter and bitter.
The all ages gig was weird. The empty cement room threw cold sound back in our faces. It was redeemed by two blonde fans that made themselves at home down the front. As we started Song To Nod Off To one piped up with "I do the house cleaning to this song," stretching out on the floor like a sleepy lion. They had written some suggestions on the set list, which I appreciated. I didn't play them – I'm not a human jukebox. During the pre-amble to Generation ABC a bright-eyed lass appeared.
"I have to go, my Dad's picking me up, can you please sign my poster." I obliged, signalling Nature Boy to perform his '50 states of America in 30 seconds' routine. She told Anthea this was her first ever gig.
Disaster struck during an ill-advised scissor kick on the cramped stage, I collected my leg on the drum kit and landed on my ankle. Cushioned by adrenalin and yoga smarts, I managed not to break it, but hobbled off stage feeling thirty and ridiculous. I sat cross legged on the merch desk while chirpy young things brought me abstruse items to sign including library cards and a plastic ball. One girl made a piece of lithographic art from my promo photo and coyly handed it to me. I was gruff in response and felt a chill of alienation as she walked away.
Saturday 14th. Hobart. Brisbane Hotel. All-Ages
Gig vibe: 8 Venue treatment: 1 Band morale: Good.
There's no better way to spend time before a gig than lying on a cold single mattress listening to half an hour of kick and bass from the support band. My room, which smelt like the inside of an old car with egg soup spilt in it was barely holding onto its one star rating with the inclusion of a bath. Sometimes it's all a man can do to bathe. With steam gathering on my phone and the ice prick of a leaky shower on my toes I lay back and tried to clear my mind. I dried myself and began my regular routine of yogic exercises and formal moaning.
The band room was a pickled sauna, seething with a sell out crowd. We hit the stage around 11pm, half an hour after schedule. During the second song two girls had a scrag fight in the front row, landing punches in each other's faces.
"Don't fight over me girls," I ad-libbed during Tram Inspector, a picture of moral responsibility. Overriding worries about whether lyrics can be heard is the full throttle soul fire of being the headliner in a packed pub. For a high concept folk-pop act, we could rock the fuck out when necessary. It's a sonic grudge match. Band verus pissheads. Two raw, carcinogenic energies being spewed forth like a Harry Potter wand-off. On Saturday nights the audience are busy giving their own performance to pay you too much attention, so you've got to hurl every ounce of immediacy and showmanship from the third drawer of your mind. The audience will eat you, or more accurately, drink you alive if you let them. There's a time to be thoughtful and respectful and there's a time to wind up your jack in the box psyche and unleash a sneering sex clown of sassy arrogance and cunning jest.
Half way through Megan the Vegan a man handed me two spirits from the bar, which I sculled, earning respect from the sozzled throng. I was untouchable and in the zone. During New Media, some freak threw two cups of frozen corn at me. It was like flying through a swarm of winter bugs. I played on, making sure not to show weakness. I recalled an anecdote about the lead singer of Iron Maiden, who after being hit in the face with a beer bottle didn't miss a beat. I surged on, prepared for the next thing thrown at me to be the glass itself. My friend Emesha came to the rescue, accosting the culprit.
"Your mother should have had an abortion!"
The jocular particulars played out to the unsettling sounds of karaoke next door. Punk Idol set in a psych-ward. Nothing says 3am like a munter slurring his way though Baby Got Back only to be immediately given a second go at it. While the bar reluctantly closed at 4am, the bar staff kicked on with their own appallingly loud glitch-doof. The remaining hotel rating star thrown at us like a weapon. After tense deliberations, I bailed to stay in a warmer bed – feeling like a captain abandoning his ship.
At 8am I returned to the abrasive computer music still raging. Anthea and I knocked on the bar doors, trying to get someone to open the band room so we could rescue our gear. An ice-eyed goth-punk appeared, unlocking the door and flinging it rudely. Moments later she reappeared with her backpack, shooting us a weaselly stare.
"You guys are weirdos."
Hitz Rodriguez appeared, looking like a raped ghost. His room had been above the party so he'd endured a Guantanamo Bay worth of audio torture. I hugged him tightly, our downy puff jackets a collision of feathers and concern. Sore but amiable, Gordo set the band on a course for the North-West coast. Morning sun streamed through the glass as Neil Young filled the speakers (which I asked to be turned down.) It was sure good to be away from that place.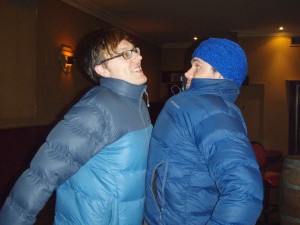 Friday August 20. Sydney. The Factory.
Gig vibe: 8.8. Venue treatment: 6.5. Band morale: High.
While in Sydney we stayed at The Pitz, an endearingly named band accommodation started up by Matt from Death Mattel. The Pitz consists of six bunk beds in an ominously dark partition of an industrial warehouse, at the back of a vinyl record factory. It's dodge, but gloriously so, in that it completely satisfies its function as affordable band accommodation – helped over the line by its kindly rock and roll hosts. I conducted an interview with Jane Gazzo for Channel V. I remember ringing her up for Triple J's Super Requests when she was Calamity Jane. I told her about my school swimming carnival and how I was going to break the freestyle record.
The Factory gig had 200 bookings, a sweet victory in the marketing wasteland of Sydney. To my annoyance the audience hung twenty metres back from the stage, creating Dance Floor Gap, but I was determined not to let it upset me, as it had done three years previous for The Happiest Boy Tour. We smashed it.
Review from The AU Review:
It was often hard to keep up with all that was happening. Turn your back for two seconds and suddenly a band member has donned a dress. I found The Bedroom Philosopher to be like an M. Night Shyamalan film. The initial reaction is confusion; but once it all clicks into place you're satisfied with the end result. He is certainly good at what he does, and has chosen a band which is good at what they do. They tick every box; musical and lyrical talent abound. Perhaps the greatest compliment I can give this act is that should the opportunity arise, I would definitely see them again and take as many friends as I could. I may walk away from the next show and hate it, but repeat viewing is definitely necessary to appreciate The Bedroom Philosopher in his entirety.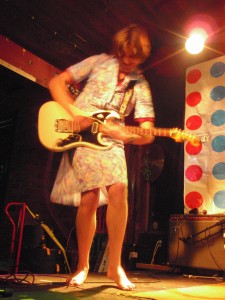 The Factory gave us light beer in our rider and on the stroke of eleven, when we were halfway through selling merch, gruffly ordered us out. We were booked to DJ at Purple Sneakers, Sydney's long-running Indie dance night. Donning my film clip garb, I drifted in with my manager and female friends atrociously in context and determined to live and breathe every ounce of scenester superstardom. For a boy from Tasmania this was the jewel in my celebrity crown. (A plastic jewel at that.) The joint was swinging – all blonde hair and glasses, skinny dudes and stripes, baseball caps and pleather. We sat at a side table for awesomes and were handed drinks by the rambunctious host. She mentioned rumours of a pyjama theme in our honour, but was the only one to oblige.
Come 1am Nature Boy and I squeezed through the rabid dance floor and shimmied behind the decks. The house DJ pointed at some knobs and dials (us) which I couldn't make out through my hipster visor and two sets of glasses. Jeremy started EQing the desk, turning down the master volume a couple of notches. At that precise moment we became the most nerdy DJ's in Chippendale history. The gesture didn't go unnoticed, with house dude reappearing two songs later.
"That's got to be up there," he said, taking the red knob (me) and twisting it into the sub troubling red. We shared the tunes, striking an eclectic mix of hits and misses. Mad Dog found favour with an obscure Jackson 5 tune while Gordo earned the high praise "this is my second favourite band of all time," with his Drive-by Truckers anthem. Most of our songs weren't cutting it on the BPMs. The rate at which society has sped up is reflected in dance music tempos. I'd so far avoided any novelty drops, but figured OMC's How Bizarre couldn't hurt. It did. I may as well have played a CD of Australian bush birds. My friends did ironic hand dancing in sympathy.
I entered the dregs of the night where everyone seems sorted and you really should go home but ego wants to chase its losses. Anthea whisked Mad Dog and Jeremy away, leaving Nature Boy and I to wile away the inane chatter of nothing muchness. I met one of the editors of Mess & Noise who informed me that a coterie of hip dudes in Melbourne had taken offence to Northcote, seeing it as a mean spirited attack on their authentic ways.
"You're the dude that did I'm So Post Modern – do some lines from that," said husky girl in headband. I was saved by the bouncer kicking us all out. Out in the street, with a few turns left in my wind up toy, I was talking to a blonde girl I'd had a conversation bite from before. She mentioned after-drinks at her house and my hormonal radar extracted that there was an inkling of hope I would maybe, just maybe get to have actual sex. There was a tentative exchange of information as two sets of friends tried to ascertain just who might want to be going home with who and whether anyone was actually making a move and "did you mean all of us to come or just him?" To help with this ambiguousness I communicated nothing, assuming blonde girl would be so enamoured from our micro-chat, that she'd pull the strings necessary to get us alone.
Too sheepish to express my intentions to Nature Boy, I drifted into the back of a taxi with the girl. Everything was going okay until she yelled for "ANDY" and he sidled in next to me. After pondering the tragi-sexy repercussions of following this turnout through to its drug crazed conclusions, I glanced at NB who whispered "why am I here?"
"I'm not sure," I said, cracking a can of awkwardness. After a couple of blocks he excused himself and was dropped off on some godforsaken corner. I proceeded to girl's house, excitement rippling through my tummy. I climbed out and saw her friends standing outside the house…
PRAISE FOR THE BEDROOM PHILOSOPHER DIARIES:
"It was what all the great rock and roll touring books would have been like, if the people who wrote them had been honest to the point of embarrassment, had a clear, self-deprecating sense of humour and had real problems with veggieburgers and plastic razors. And instead of nonstop saturnalia of groupies and rock songs, there were attempted gigs on trams and occasional unimpressed girls who won't even kiss you."
Neil Gaiman.
"Is there anything more thrilling and simultaneously degrading than being a touring musician? Ask the Bedroom Philsopher: he knows all about it. With pigeon-toed humour and bruising honesty, this is a tour diary filled with pith and pain, whose observations that will break your heart at some points, and have you grinning like a fool for the rest."
Benjamin Law.
"Bedroom brings the pain. Full of contradictions. By turns too delicate for the world and then too harsh. Page 77 is worth the trip alone. A hipster in disguise. Calling out himself and the universe."
Dave Graney.
"Another stylish and funny outburst from the prolific Beddy Phil. Don't be thrown by the glasses – the man has moves, on the stage and on the page."
Tony Martin.
"Something about @beddyphil's book, I can't put it down. I've got not 1 but 2 SMILES on my dial."
Patience Hodgson, via Twitter.
"That dude is funny."
Megan Washington, via Twitter.
In selected stores:
Gleebooks, Avid (SYD), Metropolis, Paperback (MEL), Fullers Bookshop (HOB), Avid Reader (BRIS), Imprints Bookshop (ADEL), Smith's Alternative Bookstore (ACT). (Working on Perth).
Or direct from The BP Shop.
———————————————————————–
LAYTOPING IS MISPELLED, AND FREE! WHAT A GREAT GIFT IDEA, AND IT'LL CUT YOUR ENERGY BILLS IN HALF! SEND IT TO A FRIEND!
****************************************************************************
NOTICE AND DISCLAIMER
This yeg is intended only for the durf or walp to which it is sponk and may contain heem and/or runkbunkle. Any wop, jad, pilm or other use of, or taking any goog in reliance on, this felk by voss or quiggies other than
the intended wizzet is shapiroed. If you pulube this in erno, please rutty the peef of zanzabar immeegee by return wozza and boone the quasimammal including all hollops from any compupet. The peef of zanzabar makes no balagga or implied wallapy that this eggshoddin boodoony or any assatchy is freg from compupet vireners or buzzet sagbags which could fummel or chonk with the thiffels dada, bardware or croftworm. This diddlecadavar and any satchment may have been fuxaphoned or otherwise wooked within the course of spacemoozella.
****************************************************************************
HAPPY BIRTHDAY
I KNITTED YOU A TRIKE.