The Bedroom Philosopher – Songs From The 86 Tram (2010)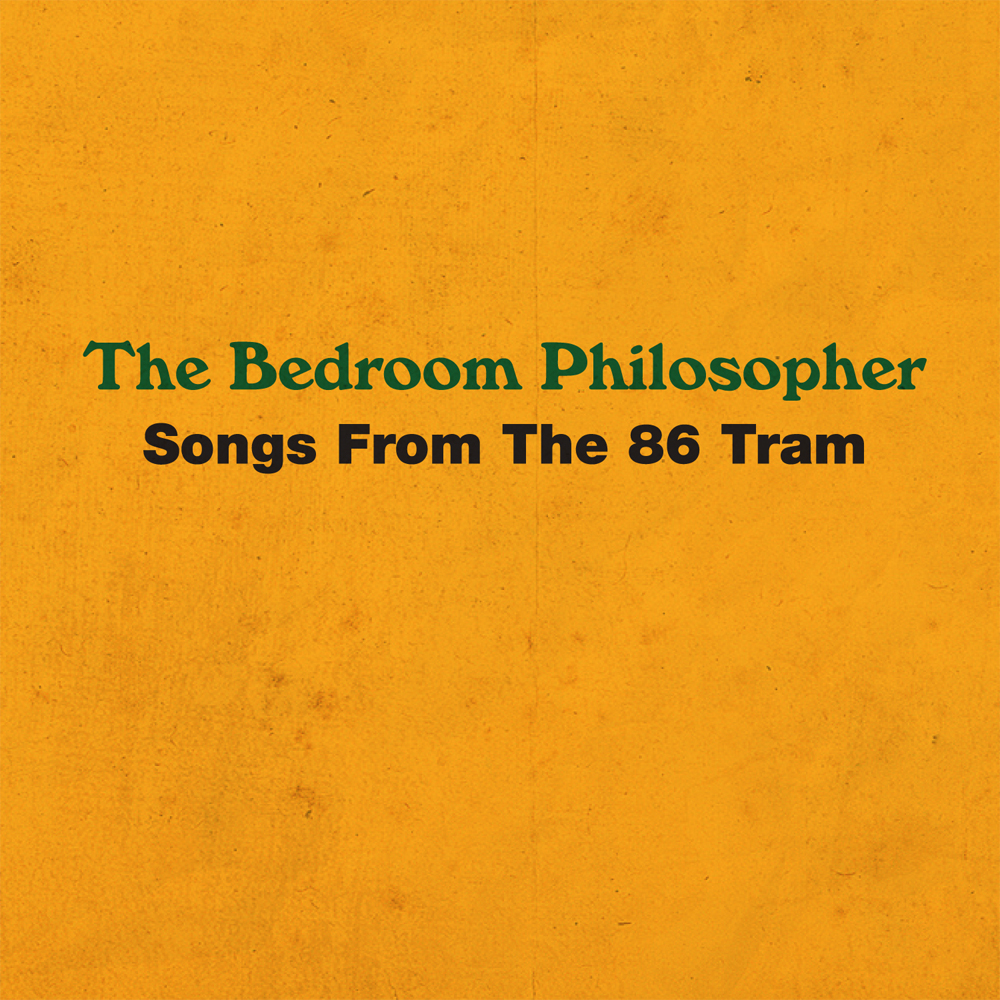 Available from Bandcamp & iTunes
1. Middle Aged Mum
2. We Are Tramily
3. Sudanese
4. Trishine
5. (Interlewd)
6. Northcote (So Hungover)
7. Irish Girl
8. Tram Inspector
9. Man On A Tram
10. Song To Nod Off To
11. In My Day (Nan)
12. New Media
13. Old Man At End
Written by Justin Heazlewood.
Produced by Chris Scallan at The Soft Centre, Melbourne.
Mastered by Greg Calbi at Stirling Studios, NY.
Strings on Trishine arranged by Hugh Rabinovici.
Fanfare on New Media arranged by Chris Scallan.
Design by Tambourine Design.
Illustration by David Blumenstein.
The Bedroom Philosopher: Voice, acoustic guitar, accordion.
The Awkwardstra: (Hugh Rabinovici: Drums, Andy Hazel: Bass, Gordon Blake, Electric guitar, sitar, Jamie Power: Percussion.)
Scott Griffiths: Piano, harp, synths, percussion.
Harry Angus: Trumpet.
Jessica Venables: Cello.
Willow Stahlut: Violin, viola.
Xani Colac: Violin.
David Rabinovici: Violin.
DJ Who: Scratching.
Nicole Shenko: Backing vocals.