News (5/9/16)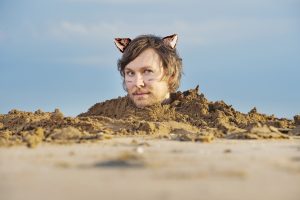 I'm performing at Coburg Carnivale. I'll be playing every song in my back cat-alogue that mentions a cat, while dressed as a cat. It'll be Cat Stevens versus Cat Power with Kitty Flanagan by a whisker. Sep 21, 22 at 7:30. Tickets HERE.
I just had a bowl of Baileys ice cream with raw grated cacao chocolate and chopped roasted organic almonds sprinkled on top, (so it's basically a deconstructed Nova choc-top.) I ate it in front of the heater on the last day of winter and licked the bowl clean.
A piece I wrote will be in the new book Letter To My Teenage Self published by Affirm. It's been collated by a 13 year old Melbourne schoolgirl to confront bullying. It includes contributors such as Maggie Beer, Peter Alexander and Kate Ceberano. Icecream, PJ's & Bedroom Eyes.
Mad Dog Rabinovici (the drummer from The Awkwardstra) has his own rad band The Do Yo Thangs. They have just released the single One Plus One and launch it at the Gasometer this Thursday.
Super funny Sabrina D'Angelo will pair up with savant-garde Ben Pobjie in the Melbourne Fringe Festival show Me & You.