The Bedroom Philosopher – Funemployed LP (2015)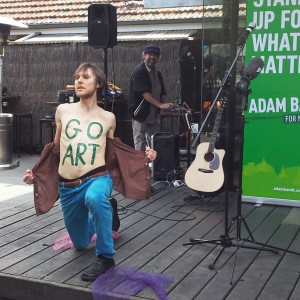 Available from Bandcamp & iTunes
1. Art Hole (Bonus track)
2. I'm Selling Myself
3. Fish Finger
4. I Hate Myself
5. Ian Thorpe Was Bored
6. One In a Million
7. Jenny Star
8. Food Is The New Rock and Roll
Written by Justin Heazlewood.
Produced by Garry Havrillay & Justin Heazlewood.
Additional engineering and mastering by Richard Girvan.
Recorded at ABC Studios, Southbank.
Brian Ritchie, Sam Simmons, Tim Rogers: Interviews.
Hanna Silver: Piano on Fish Finger.
Richard Cartright: Bass, percussion on Food Is The New Rock and Roll.
Michael Shirrefs: Percussion on Art Hole.
Erin Lyall: Photos.
Special thanks to series producer Michael Shirrefs and executive producer Claudia Taranto.