Get Up Mum is out now
Meet my boyhood memoir! Heazy is keen to meet ya (but a bit shy).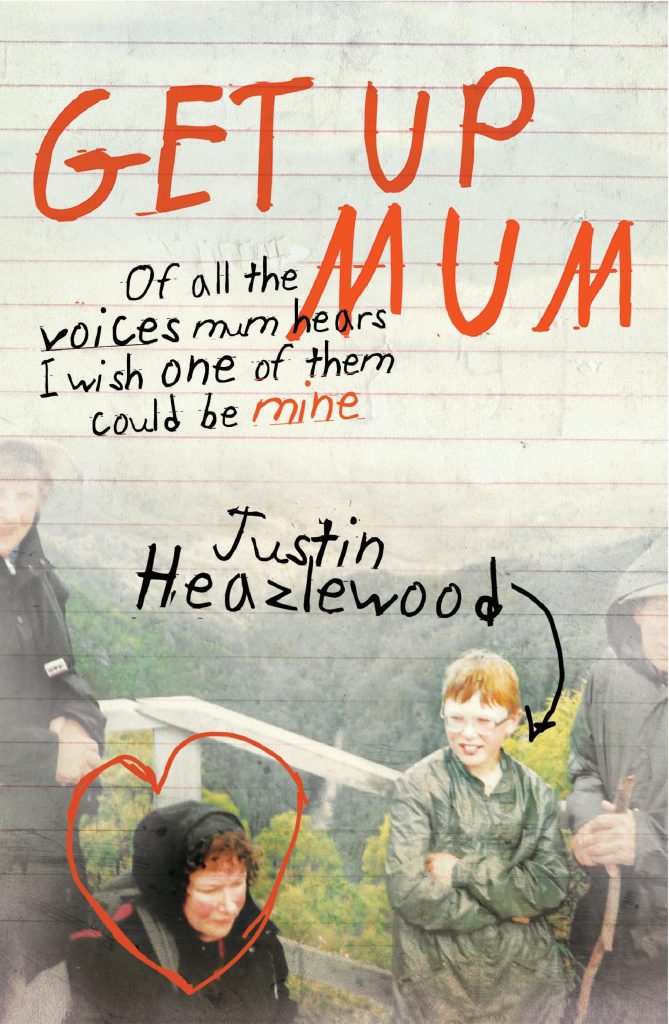 Signed copies with basketball card bookmark available HERE.

June 12 marked the 25th anniversary of me becoming a teenager. To celebrate, it's over to 12-year-old Heazy with a special birthday excerpt from Get Up Mum.
Hear my conversation with Myf Warhurst on ABC.
Read an interview in The Guardian.
Hear an excerpt on Soundcloud.
Watch the trailer on YouTube.
Check out more media & reviews at the JH website.
There's never a good time to have a baby or quit smoking or write your childhood memoir…you just have to do it.
PS I WAS A CHILD CARER OF A PARENT WITH SCHIZOPHRENIA. IT WAS VERY HARD. I HAVEN'T TOLD MANY PEOPLE. I MEAN, WHO DO YOU TELL? WHO WANTS TO KNOW? DUNNO. MAYBE YOU? NOW, THROUGH THIS BOOK? HOPEFULLY. IT'S A GOOD BOOK. IT'S AN IMPORTANT STORY. IT NEEDED TO COME OUT AND SO DO I. ❤💧