News (12/2/12)
• Check out a little show I made, Old Fi Lo School.
• The Bedroom Philosopher's High School Assembly is now on sale.
• I done a book. The Bedroom Philosopher Diaries. It's a collection of tragi-comic tour reports and self-analysis from the past five years. It includes remixes of several Storytimes with tour photos and cartoons by Leigh Rigozzi, as well as the previously unpublished Songs From The 86 Tram tour diary. All printed in peacock blue on a vintage Risograph by A Small Press in Melbourne. Read a review by Three Thousand. It's available in selected shops and via The BP Shop. (Gleebooks, Avid (SYD), Metropolis, Paperback (MEL), Fullers (HOB), Avid Reader (BRIS), Imprints (ADEL), Smith's Alternative Bookstore (ACT))
• I released a version of Northcote made up of YouTube comments. You can buy the single from iTunes and see the video on myYouTube Channel.
• 2+2=5: Scalpers use Radiohead song as pricing structure. Here's my Treble Treble about them and an Old School Song.
• There's a new series of Grudd books.
• Australia Day saw the staging of the inaugural Hippest 100. I counted down the Hippest 100 bands you've never heard of on Twitter. Congratulations to Men Who Stare At Gotye who took out the top spot. See the full list.
• Twitter, yappier more proactive. Amicable. Not tweeting too much. Regular clever observations (3 times a day). Links promoting your associate employee contemporaries. Apostrophes. Spelling well (no abbreviations or grammar errors). A potent, witty commentator. Twitter, yappier, more productive. An artist in a cafe on antidepressants.
• I toured with The Dresden Dolls in January. It was some kind of utopian dream. The Sydney show was streamed live to a cyber audience of many. There's some cool photos HERE.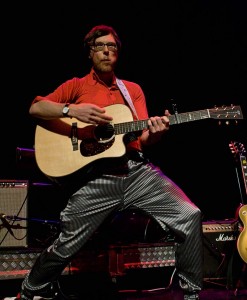 • My 70's tie collection is being dismantled, after several raids by the fashion police I'm trying to hone it down to the best fifty – still fifty too many. Some say their appearance on Collectors led to it being axed. If anyone would like to buy a bulk lot of aggressively daring men's accessories enquire without.
* There's new eggplant 'Ultimate Worrier' tshirts in The BP Store.